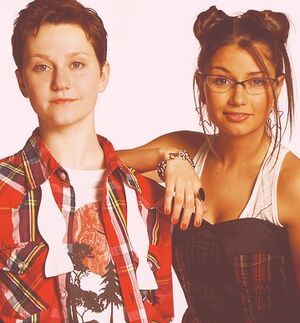 The friendship between
ThisOnePerson
and BoilingPoint.
Trivia
Both have been chat mods.
Both love Cam Saunders and Camaya.
Both watch The Big Bang Theory.
Favoured by EliGObsessed and Degrassi Fan.
Both are currently Juniors in High School.
Ad blocker interference detected!
Wikia is a free-to-use site that makes money from advertising. We have a modified experience for viewers using ad blockers

Wikia is not accessible if you've made further modifications. Remove the custom ad blocker rule(s) and the page will load as expected.